One of the most frequently asked questions we receive at Fragrance Familia is, "What cologne should I get for my boyfriend?" It's a fair question considering that there are thousands of wonderful colognes on the market! It can be easy to become lost with so many selections.

As a starting point, these are among the most crowd-pleasing colognes for men we carry at Fragrance Familia. Any of these would make a terrific gift for your boyfriend!


1. Creed Aventus
Renowned for its bold and sophisticated scent, Creed Aventus is a true classic in the world of men's fragrances. It opens with a captivating blend of blackcurrant, Italian bergamot, French apples, and pineapple, creating a fresh and powerful impression. As it settles, the heart notes of birch, patchouli, and Moroccan jasmine add depth and complexity. The base notes of musk, oakmoss, ambergris, and vanilla provide a warm, enduring finish. This scent is perfect for the man who loves to make a statement.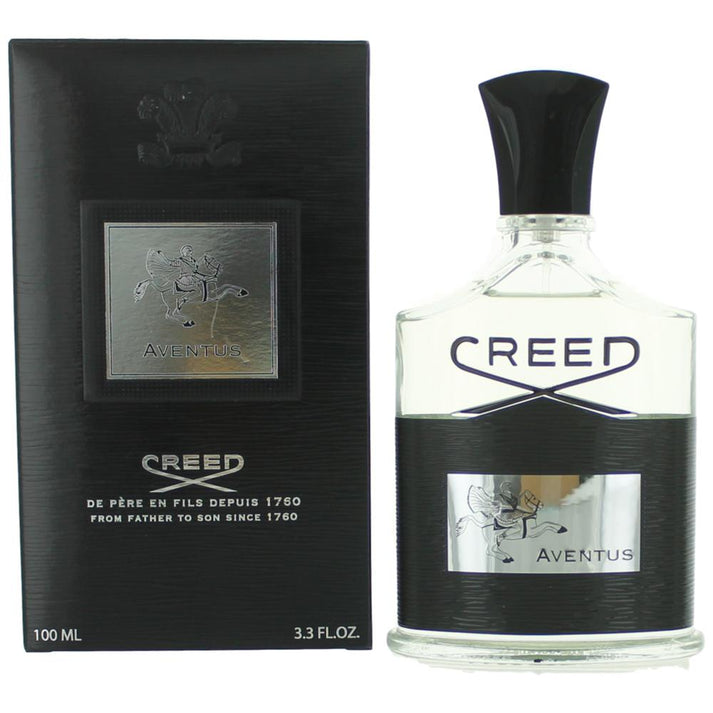 2. Dior Sauvage
The mighty Dior Sauvage is a classic in the world of colognes. The scent is both fresh and spicy, with a woody trail that's unmistakably masculine. Ideal for the adventurous spirit, Sauvage is a versatile choice suitable for both daytime sophistication and evening fun.


3.
Versace Eros
Named after the Greek God of Love, Versace Eros is a sensual fragrance that blends mint leaves, Italian lemon zest, and green apple for an excitingg opening. Heart notes of tonka beans, ambroxan, and geranium flowers give it a creamy, earthy heart. The base of vanilla, cedarwood, vetiver, and oak moss rounds out this charismatic scent. Eros is ideal for the man who is confident and loves to be the center of attention - at least once in a while!


4. YSL La Nuit
Yves Saint Laurent's La Nuit is a smooth, seductive fragrance that exudes elegance. It opens with cardamom, giving way to the calming essence of lavender and cedarwood. The heart of the cologne is a warm, spicy mix of caraway and vetiver, creating a scent that is both mysterious and irresistibly inviting. La Nuit is perfect for romantic evenings and special occasions - and a perfect cuddling cologne.
5. Parfums de Marly Herod
Parfums de Marly's Herod is a rich, woody fragrance with a sweet tobacco heart. Opening notes of cinnamon and pepperwood reveal a heart of tobacco leaf, incense, and osmanthus. The base of vanilla, cedarwood, vetiver, patchouli, and musk makes Herod very long-lasting This cologne is suited for the refined gentleman with a taste for luxury and a love for the extraordinary.


Each of these colognes offers a distinct experience, making them exceptional gifts for different occasions and personalities. Whether your boyfriend appreciates bold statements, values elegance, or embraces adventure, there's a fragrance here that will capture his essence perfectly.
Perfect for a suit and tie occasion...or just a casual white t-shirt and jeans.