ngAssigning a unique cologne or perfume to each state in the US is quite a challenge, given just how different and unique each state is, especially from a cultural standpoint.
That won't stop Fragrance Familia from giving it a shot (no pun intended), however!
Alabama: Salvatore Ferragamo - Tuscan Line
With Alabama's warm Southern charm and rich historical tapestry, Salvatore Ferragamo's "Tuscan Line" beautifully captures its essence. Like Alabama, this fragrance boasts a comforting warmth with a hint of tradition and a touch of the unexpected.
Alaska: Creed - Silver Mountain Water
Creed's "Silver Mountain Water" reflects Alaska's crisp, fresh mountain air and the purity of its vast wilderness. Its invigorating, clean scent is reminiscent of the untouched beauty of the Alaskan landscape. No cologne is more representative of Alaska than Silver Mountain Water.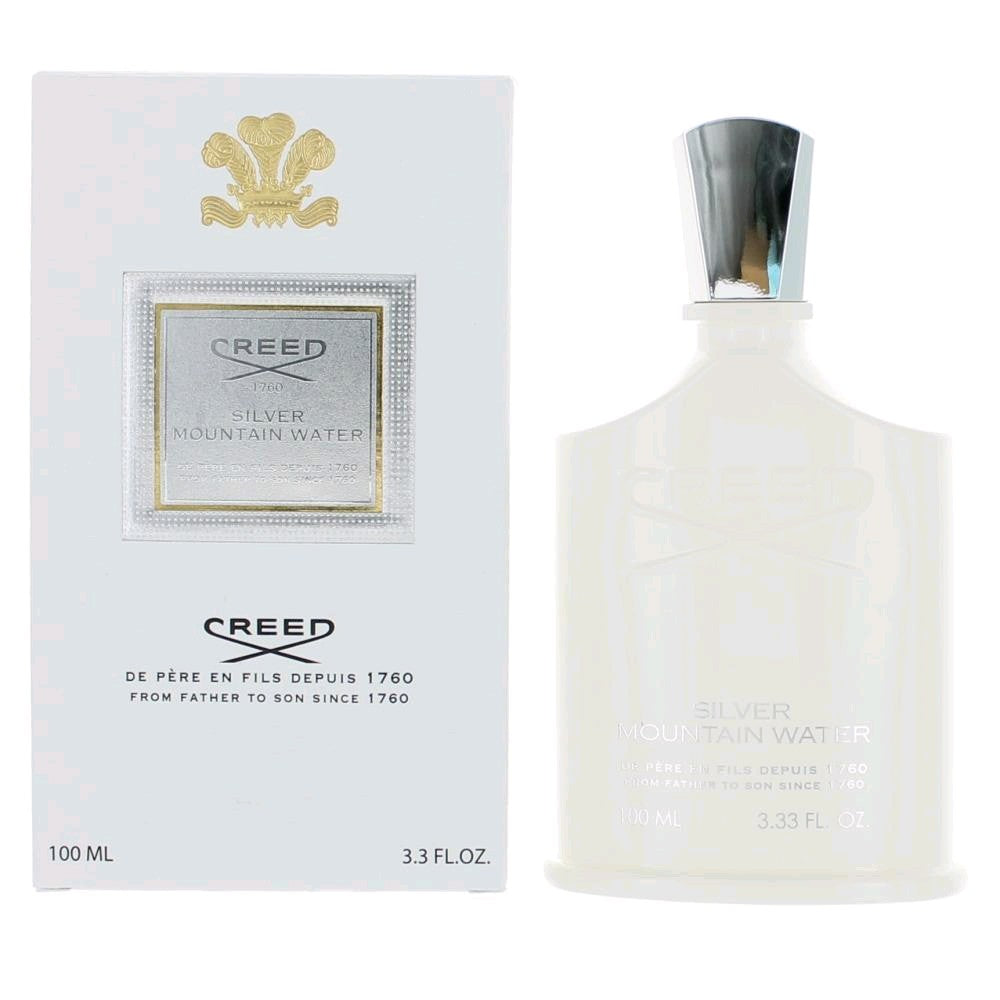 Arizona: Tom Ford - Ombre Leather
Arizona's vast desert landscape is perfectly mirrored in the deep, spicy notes of Tom Ford's "Ombre Leather." It's as if the dry, rugged terrain of the Grand Canyon State has been bottled, offering a warm, earthy essence that is both powerful and serene.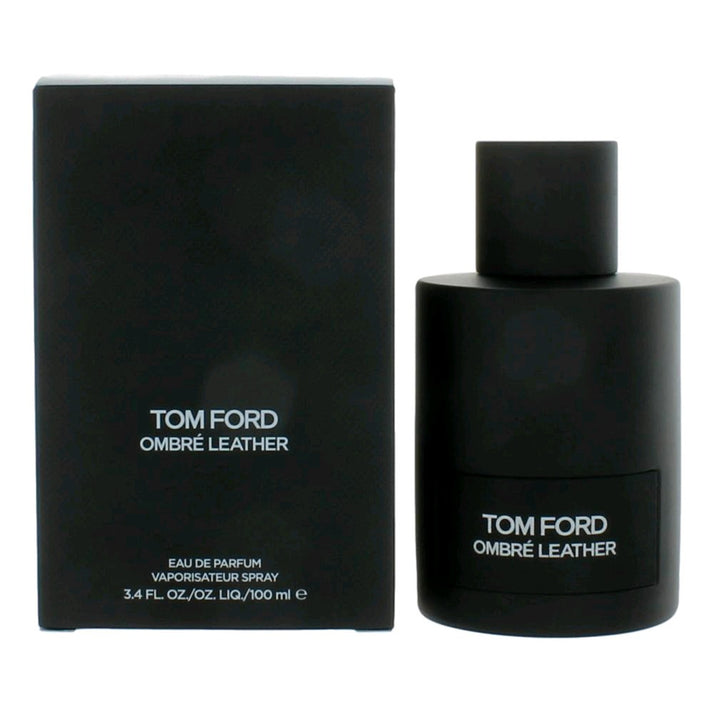 California: Dolce and Gabbana - Light Blue
The breezy, casual elegance of California's coastlines, its vibrant orchards, and sun-soaked beaches find their match in Dolce and Gabbana's "Light Blue." It perfectly captures California's laid-back luxury and natural splendor.
Colorado: Hermes - Terre d'Hermes
The rocky terrains and open skies of Colorado are well represented by Hermes' "Terre d'Hermes." This fragrance combines woody and mineral notes, painting a picture of a state that is as rugged as it is sophisticated.
Connecticut: Mont Blanc - Legend
Connecticut's old-world charm and its status as a bastion of New England tradition resonate with the timeless appeal of Mont Blanc's "Legend." The fragrance's classic and enduring scent echoes the state's rich history and landscapes.
Delaware: Calvin Klein - Eternity
For a state celebrated for its pristine beaches and historic landmarks, Calvin Klein's "Eternity" is a fitting homage to Delaware. Its clean, floral notes lines up well with the state's serene coastal and rural spaces.
Florida: Versace - Dylan Blue
The vibrant energy of Florida with its bustling nightlife and tropical beaches is encapsulated in Versace's "Dylan Blue." This fragrance is bold, fresh, and undeniably charismatic, much like the Sunshine State itself.
Georgia: Gucci - Bloom
Georgia's abundant flora and the charm of the Antebellum South bloom in Gucci's "Bloom." This fragrance, with its rich floral heart, is a nod to Georgia's lush gardens and the historic quaint charm and elegance of its cities.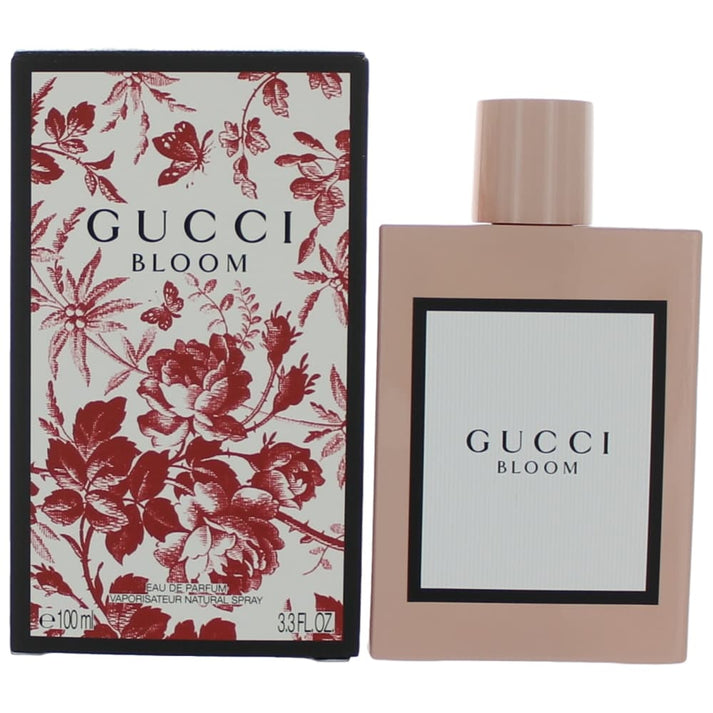 Hawaii: DKNY Be Delicious Pool Party Lime Mojito
The tropical paradise of Hawaii is bottled in DKNY's "Be Delicious Pool Party Lime Mojito." This perfume delivers nothing but a joyful and optimistic mood to its wearers, exactly what Hawaii represents. Lime Mojitos also pair well with the Hawaii experience. 
Idaho: Burberry - Brit For Men
Idaho's rugged yet humble elegance is suitably represented by Burberry's "Brit For Men." The fragrance's woody and spicy notes evoke the state's vast wilderness and the understated charm of its rural landscapes.
Illinois: Armani - Acqua di Gio
The bustling urban life and the waters of Lake Michigan that define Illinois find their essence in Armani's "Acqua di Gio." This scent captures the crisp, aquatic freshness that parallels the Windy City's lakeside allure.


Indiana: Givenchy - Gentleman
The heartland state of Indiana, with its rolling plains and time-honored traditions, is well matched with Givenchy's "Gentleman." This is a warm fragrance perfect for that midwestern gentleman. 
Iowa: Lancome - La Vie Est Belle
Iowa's wide-open fields and the simple joys of heartland life are reflected in the sweet, optimistic notes of Lancome's "La Vie Est Belle." This fragrance is a tribute to the state's wholesome and contented spirit.
Kansas: Jean Paul Gaultier - Le Male
For the state known as the nation's breadbasket, Jean Paul Gaultier's "Le Male," with its fresh and robust aroma, embodies the strength and resilience of Kansas. It reflects the state's vast farmlands and its role as the anchor of America's heartland.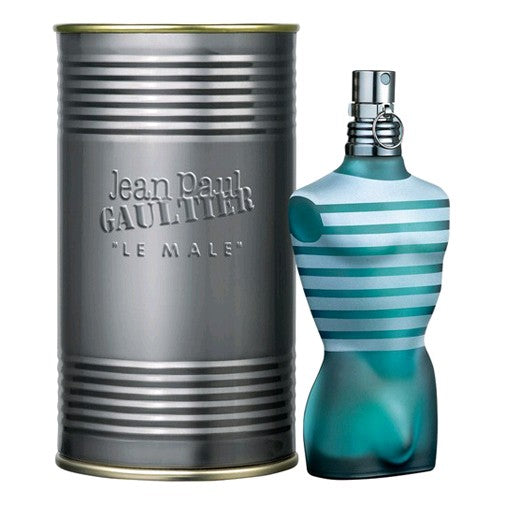 Kentucky: Creed - Aventus
Kentucky's spirited heritage of horse racing and hosting the Kentucky Derby and bourbon distilleries is aptly depicted in Creed's "Aventus." This bold and sophisticated scent, with its smoky, rich undertones, captures the state's blend of tradition and daring.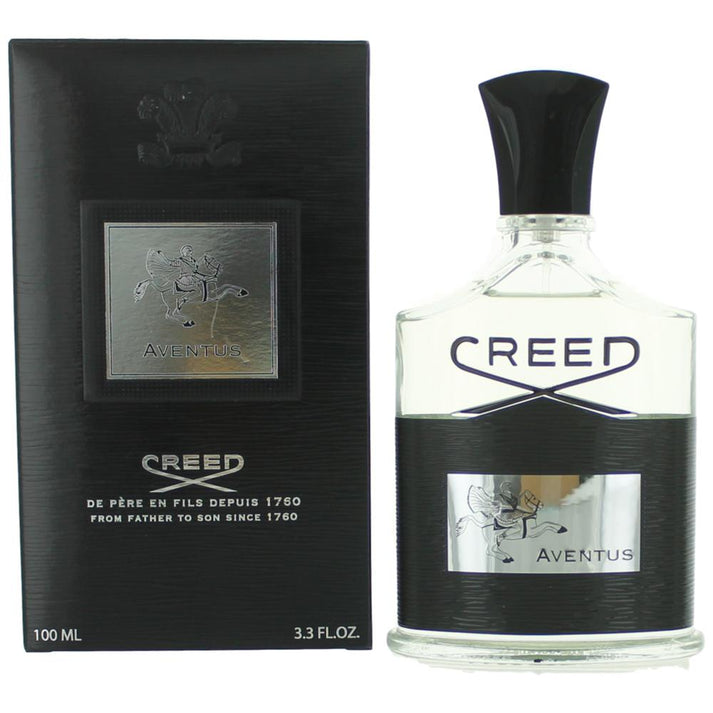 Louisiana: Tom Ford - Black Orchid
The deep, intoxicating blend of Tom Ford's "Black Orchid" mirrors Louisiana's rich cultural melange and the mysterious beauty of its bayous. This perfume is as complex and seductive as a night in New Orleans.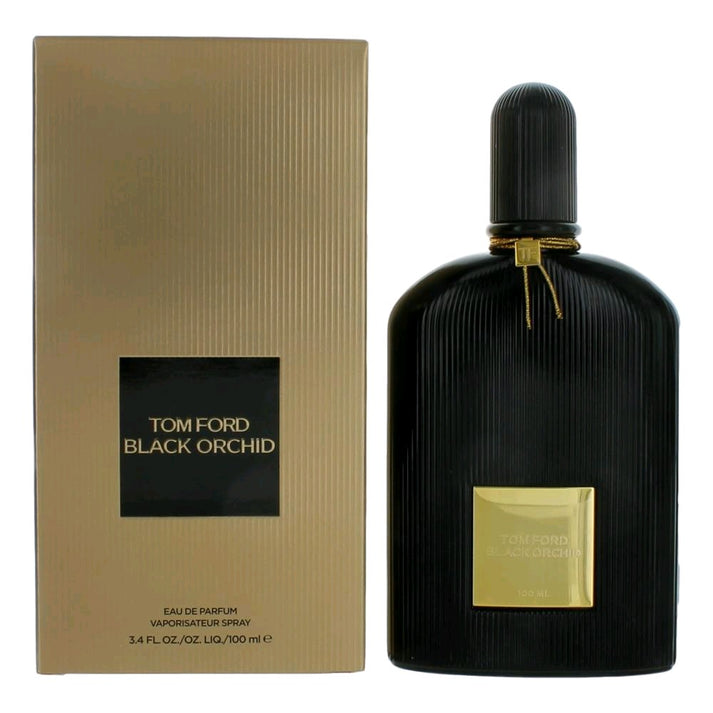 Maine: Acqua Di Parma - Blu Mediterraneo
Maine's rocky coastlines, maritime history, and rustic charm are all captured in the crisp, refreshing scent of Acqua Di Parma's "Blu Mediterraneo." It reflects the state's love affair with the Atlantic and its nautical heritage.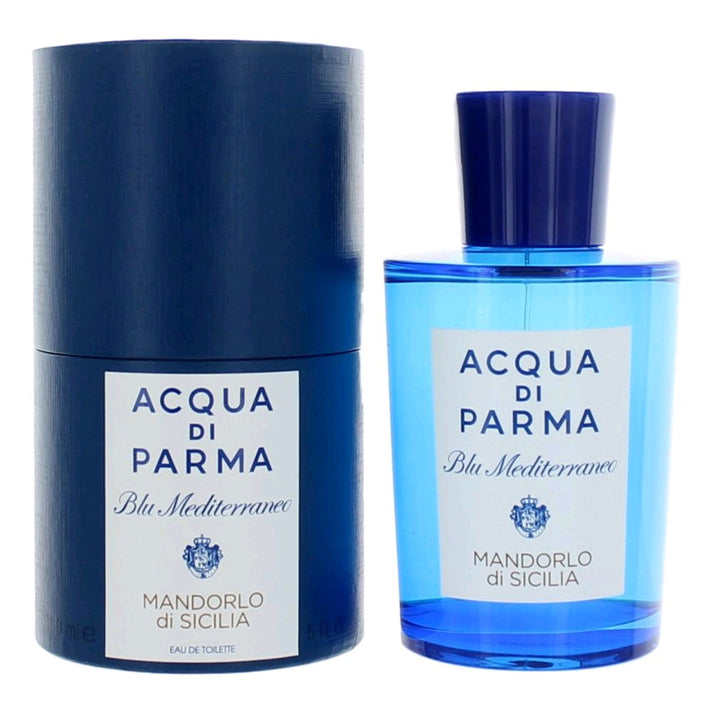 Maryland: Dior - Sauvage
The blend of sophistication and wildness that is Maryland's coastline is encapsulated in Dior's "Sauvage." Its robust and fresh scent evokes the freedom of Maryland's oceanic culture.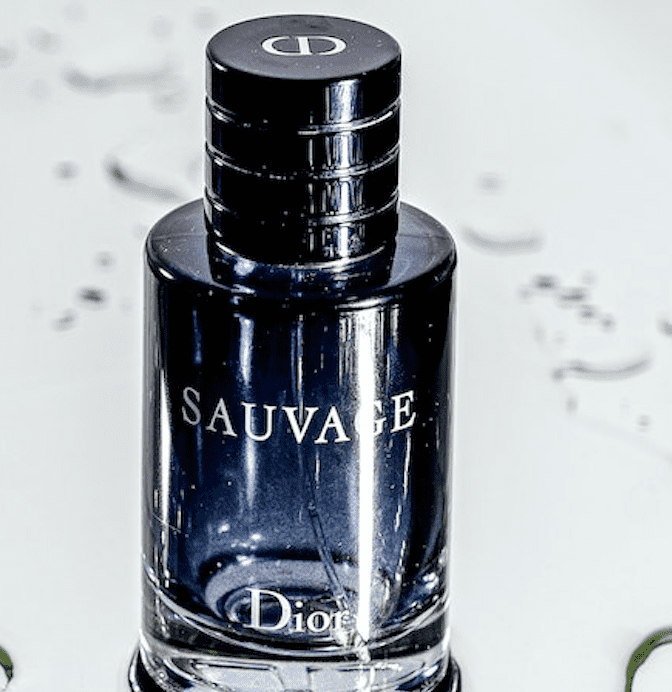 Massachusetts: Moschino Toy Boy
In addition to the fact that Moschino and Massachusetts scream alliteration, Moschino's "Toy Boy" matches up well with the state. Despite its playful name and presentation, "Toy Boy" is a sophisticated scent, just as Massachusetts, with its renowned universities and institutions, exhibits a mix of high culture and accessible, down-to-earth New England charm.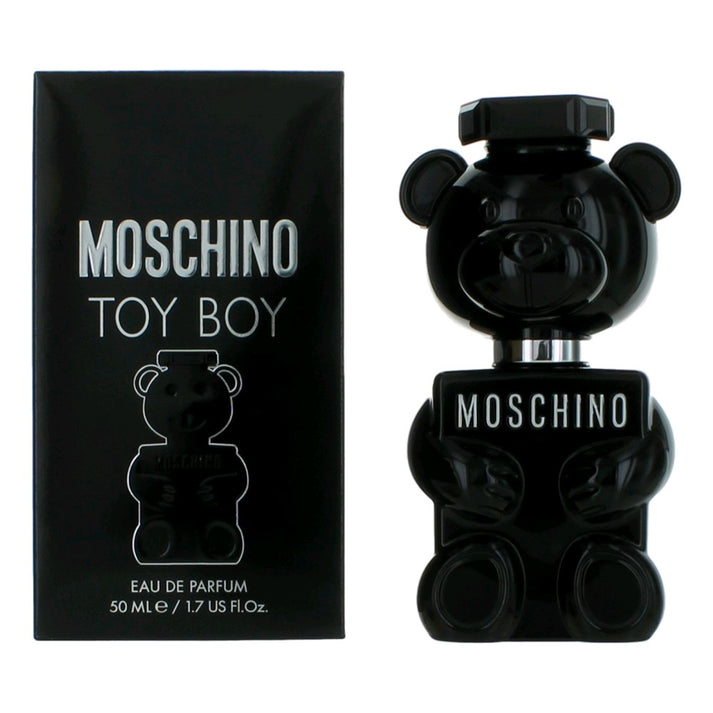 Michigan: Bvlgari - Aqva Pour Homme
Michigan's Great Lakes are at the heart of Bvlgari's "Aqva Pour Homme." This scent's aquatic nuances perfectly symbolize the state's freshwater heritage and its dynamic, forward-moving spirit.


Minnesota: Giorgio Armani - Armani Code 
The cool, invigorating essence of Minnesota's lakes and winters is captured in Giorgio Armani's "Armani Code." The fragrance's crisp, sharp notes bring to life the brisk exuberance of the North Star State.
Mississippi: Lancome - Tresor
The soulful and rich history of Mississippi with its deep musical roots and floral landscapes is reflected in the warm, radiant notes of Lancome's "Tresor." It's as comforting and inviting as the southern hospitality found along the Mississippi River.


Missouri: Coach - Coach for Men
Missouri, the gateway to the West, with its mix of urban charm and rural tradition, finds its scent in Coach's "Coach for Men." The fragrance is as versatile and spirited as the Show-Me State itself.
Montana: Parfums de Marly - Herod
The untamed spirit of Montana, with its wide-open spaces and rugged independence, is embodied in Parfums de Marly's "Herod." This bold scent, with its woodsy and spicy heart, mirrors Montana's majestic beauty and cowboy heritage.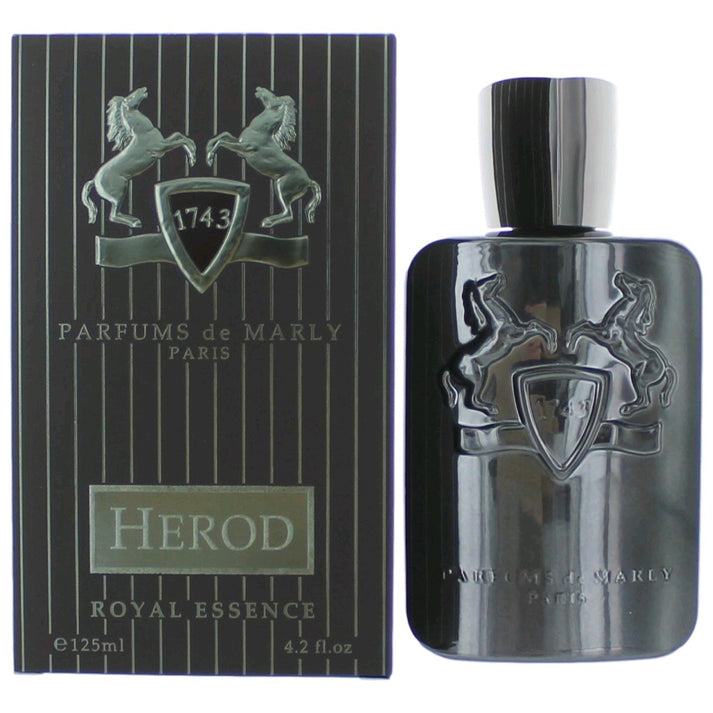 Nebraska: Hermes - Bond No. 9 Greenwich Village
The fertile plains and agricultural abundance of Nebraska are reflected in Bond No. 9's "Greenwich Village." This fragrance, with its green, musky, and fruity notes, embodies the state's life-giving rivers and bucolic beauty.

Nevada: Paco Rabanne - 1 Million
The boldness and brilliance of Nevada, especially the dazzling, flashy allure of Las Vegas, resonate with the luxurious and flamboyant scent of Paco Rabanne's "1 Million." It's a perfume that's as vivacious and dynamic as the Silver State itself.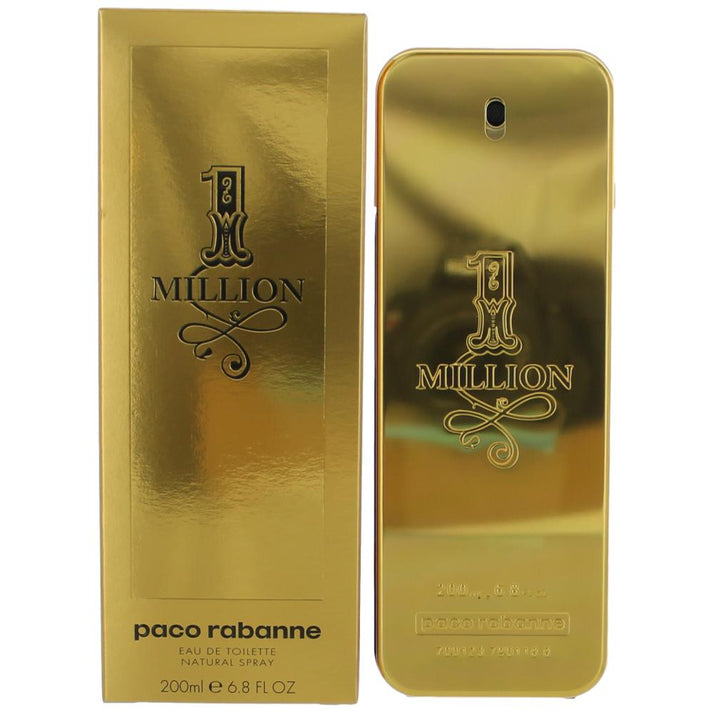 New Hampshire: Creed - Green Irish Tweed
New Hampshire's natural beauty and traditional New England character are captured in Creed's "Green Irish Tweed." The fragrance's fresh and sporty scent echoes the Granite State's outdoor lifestyle and pristine landscapes.
New Jersey: Versace - Eros
The juxtaposition of New Jersey's vibrant shorelines against its industrial prowess is mirrored in Versace's "Eros." This scent is both powerful and passionate, a fitting ode to the Garden State's complex character.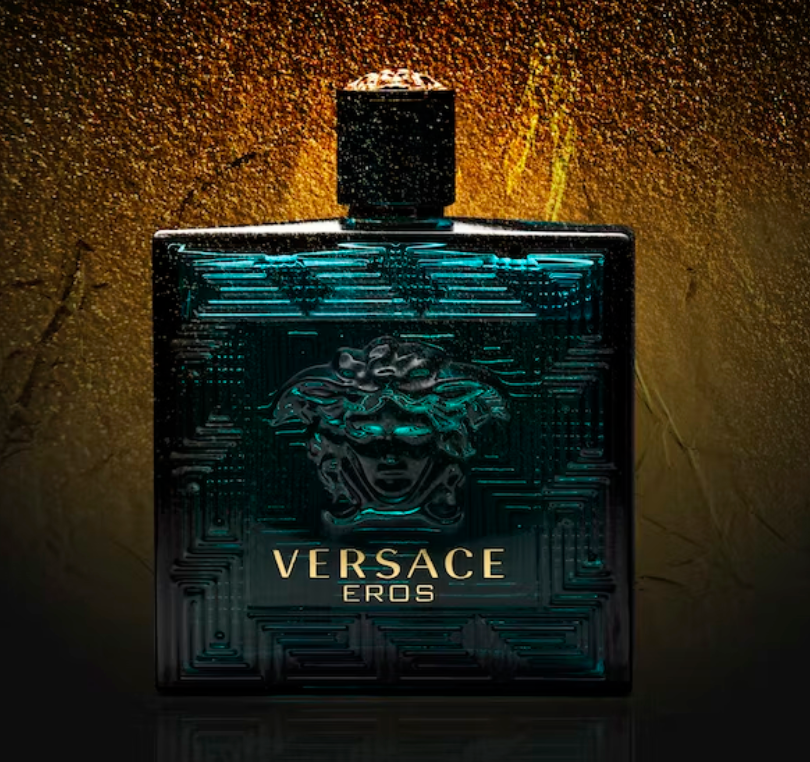 New Mexico: Mont Blanc Explorer
Mont Blanc's "Explorer" offers a scent journey that parallels the diverse and adventurous landscape of New Mexico. Its opening notes of bergamot and pink pepper evoke the vibrant and spicy flavors of New Mexican cuisine, while the heart of leather and vetiver mirrors the rugged nature of the state's vast deserts and mountains. 
New York: Bond No. 9 - New York Signature Scent
What else could we possibly pick for New York other than Bond No. 9's New York Signature Scent? Bond No. 9's New York Signature Scent is a complex and fragrance, much like the city it's named after. Its vibrant mix of oriental and woody notes with a touch of oud and musk mirrors the dynamic and diverse energy of New York City. The scent's sophisticated fusion of east meets west echoes the cultural melting pot that is the essence of life in the city's five boroughs. Like New York itself, this fragrance is bold, resilient, and never sleeps—always leaving a lasting impression with its distinctive and memorable aroma. 

Oh, and just as a reminder - we offer lightning speed shipping on perfumes in NYC.
North Carolina: Ariana Grande - Cloud
North Carolina, with its lofty mountains and innovative Research Triangle, calls for a scent like Ariana Grande's "Cloud." This perfume is as soft and dreamy as the Carolina blue sky, with a touch of modern sweetness.


North Dakota: Calvin Klein - CK One
The understated landscapes and communal spirit of North Dakota are echoed in Calvin Klein's "CK One." Its clean, transparent scent speaks to the state's unpretentious nature and shared sense of community.
Ohio: Hugo No. 6
Hugo Boss's "Hugo No. 6" could be seen as capturing the spirit of Ohio through its balanced and adaptable scent profile, which reflects the state's diverse seasons and settings, from its bustling cities to its peaceful countryside. The cologne's clean and fresh top notes mirror Ohio's clear skies and open farmlands, evoking a sense of space and freedom. 
Oklahoma: Guerlain Shalimar
Guerlain's "Shalimar" is an emblem of classic, timeless beauty, much like the enduring charm of Oklahoma. Just as Shalimar opens with a burst of citrus reminiscent of the zest and vigor found in Oklahoma's bustling cities and festivals, its heart of florals and vanilla resonates with the state's vast, sun-kissed fields and the sweetness of southern hospitality.


Oregon: Frederic Malle - French Lover
Oregon's verdant forests, eco-conscious cities, and rugged coastline are embodied in Frederic Malle's "French Lover." This green, earthy scent is as complex and multifaceted as Oregon's natural and urban landscapes.


Pennsylvania: Roja Parfums - Vetiver
Pennsylvania, with its deep historical roots and flourishing green spaces, resonates with Roja Parfums' "Vetiver." This fragrance, with its clean grassiness, parallels the Keystone State's combination of tradition and verdant beauty.


Rhode Island: Amouage - Beach Hut
Amouage's "Beach Hut" for Men, with its marine and woody accords, strikes up an image closely aligned with Rhode Island's coastal and rustic character. This fragrance captures the essence of Rhode Island's picturesque and rugged beaches, such as those found in Narragansett or along the Newport coast. The burst of mint and orange blossom in Beach Hut can be reminiscent of Rhode Island's fresh, crisp seaside air, while the earthy and woody notes mirror the state's dense woodlands and historic, cedar-shingled beach cottages. 


South Carolina: Yves Saint Laurent - La Nuit De L'Homme
The sultry, charming atmosphere of South Carolina's historic cities and warm beaches are well matched with Yves Saint Laurent's "La Nuit De L'Homme." This fragrance is as sophisticated and alluring as a Southern evening.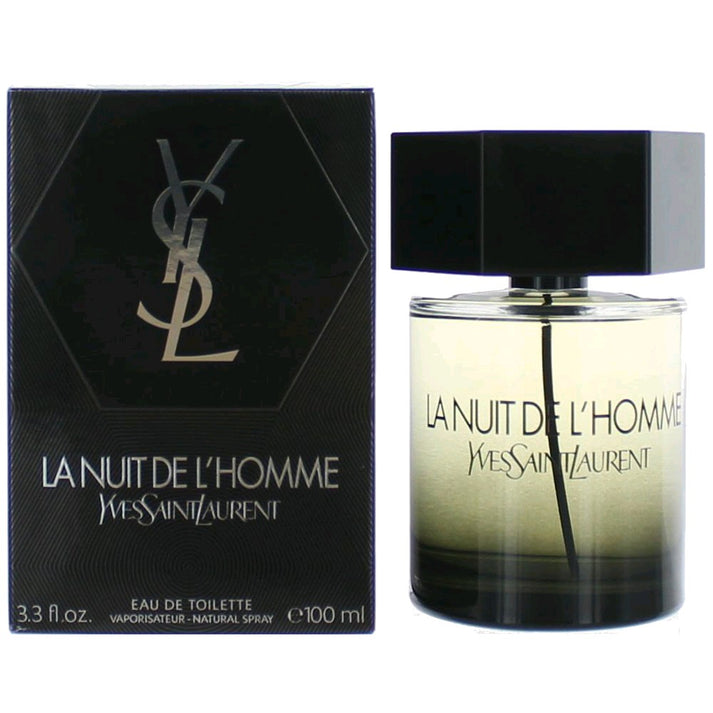 South Dakota: Roja Parfums - Scandal Pour Homme
The bold landscape of South Dakota, from the Badlands to Mount Rushmore, is reflected in Roja Parfums' "Scandal Pour Homme." The fragrance's strong and compelling notes are a nod to the state's monumental beauty.


Tennessee: Gucci - Guilty
The musical heartbeat and spirited atmosphere of Tennessee find their scent in Gucci's "Guilty." This modern and provocative fragrance embodies the state's creative energy and the vibrant legacy of places like Nashville and Memphis.
Texas: Tom Ford - Noir
Texas, with its big skies and bold personality, demands a scent like Tom Ford's "Noir." Its rich, spicy notes echo the state's loud, larger-than-life presence and the warmth of its Southern hospitality.
Utah: Nishane - Hacivat
The natural wonders and the stark beauty of Utah's landscapes are mirrored in Nishane's "Hacivat." This bright and majestic fragrance is as enduring and spirited as the state's majestic national parks.


Vermont: Parfums de Marly - Greenley
Vermont's lush greenery and commitment to the environment resonate with Parfums de Marly's "Greenley." This fresh, crisp scent is a testament to the Green Mountain State's natural beauty and agricultural heritage.


Virginia: Creed - Viking
Virginia matches Creed's "Viking" Cologne because the state embodies a similar spirit of adventure and exploration that the fragrance seeks to evoke. Virginia's rich history and natural beauty, from the Blue Ridge Mountains to the Atlantic coastline, parallel the cologne's fresh and bold aroma, blending a sense of tradition with a modern, outdoorsy vibe. The state's changing seasons, with crisp falls and rejuvenating springs, reflect the cologne's versatility and dynamic range of notes. Lastly, just as Virginia was once a new frontier for settlers, Creed's Viking Cologne represents a new frontier in fragrance, inviting wearers to set sail on their own epic journeys.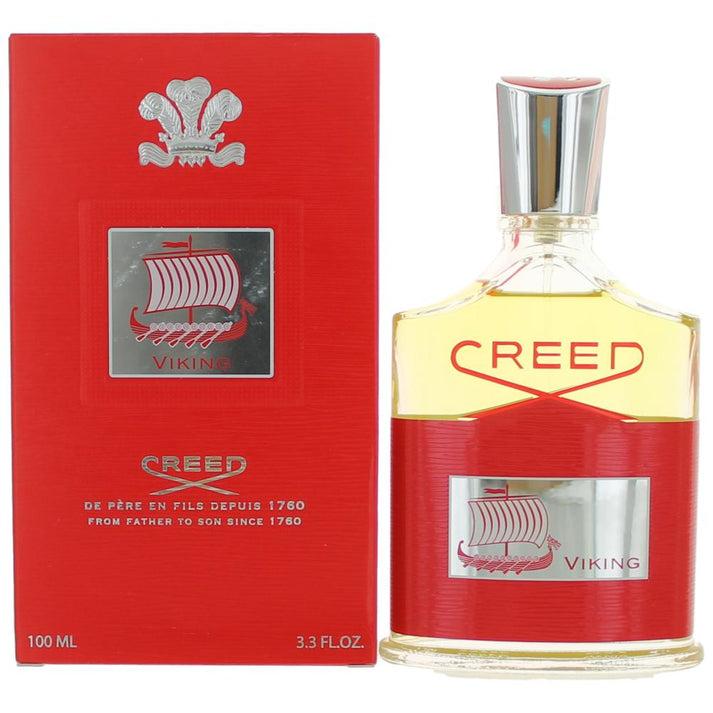 Washington: Dolce and Gabbana - Light Blue Pour Homme
Washington State, with its tech hubs and misty seascapes, is epitomized by Dolce and Gabbana's "Light Blue Pour Homme." The fragrance's balance of freshness and musky wood echoes the state's fusion of innovation and natural splendor.

Washington DC: Roja Parfums' Scandal Pour Homme
While Washington DC isn't technically a state, we assign it to Roja Parfums' Scandal - for obvious reasons. There is always some scandal brewing in the nation's Capital. Sorry, South Dakota! You'll be sharing this one with DC. 
West Virginia: Roja Parfums' Enigma 
Did you know that the "Wild Wonderful West Virginia" slogan was added to the state's welcome signs in 1975? Probably the most "wild and wonderful" fragrance we carry here at Fragrance Familia is Roja Parfums' "Enigma." Enigma possesses an intoxicating complexity that stirs the senses and conjures a sense of mystery and allure. The base of vanilla, sandalwood, and ambergris settles into a warm, enduring presence, much like the memory of a wild, untamed love affair that lingers long after the moment has passed.


Wisconsin: Montale - Intense Cafe
The warmth of Wisconsin, with its friendly communities and love for coffee and beer, is captured in Montale's "Intense Cafe." The scent's blend of rose and coffee notes reflects the state's robust character and its penchant for hearty flavors.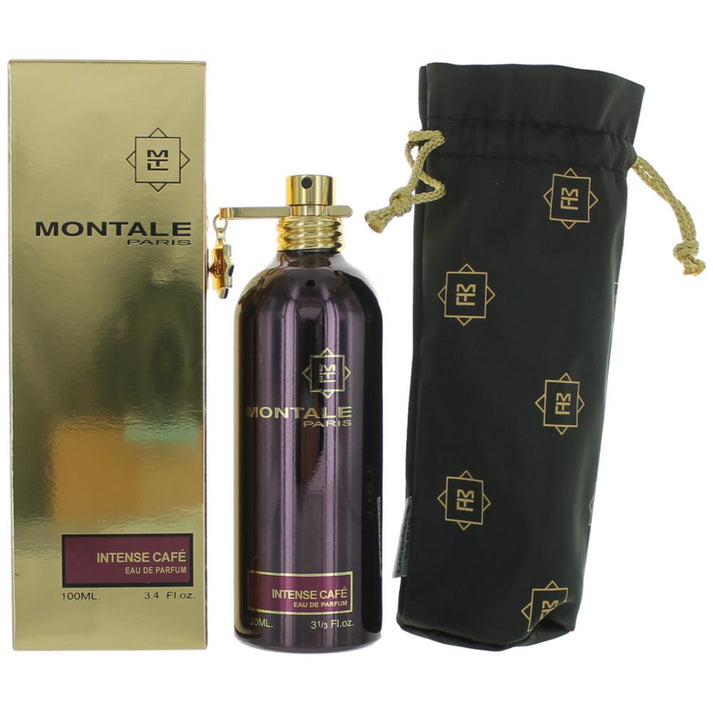 Wyoming: Ralph Lauren - Polo Blue
The wide-open skies and cowboy culture of Wyoming are well matched with the fresh, invigorating scent of Ralph Lauren's "Polo Blue." It's a fragrance that embodies the freedom and rugged individualism of the Cowboy State.

Perfumes come in all sorts of shapes, sizes, packaging, and scent-profiles. They're as diverse as the 50 states!

Do you agree with the fragrance representation we assigned to your state? 

Let us know by emailing us at: info@fragrancefamilia.com