We're only a few weeks away from saying goodbye to 2023 and hello to 2024! Where did the year go by? You're probably ready to enjoy New Years parties - hopefully in an elegant suit and tie. You'll want to make sure you pick the
perfect memorable cologne
for the occasion. You'll want a strong, long-lasting cologne where you'll remember the scent you wore decades later!
1. Versace Eros
Versace Eros is a fragrance that represents strength, charisma, and seduction. With its vibrant blend of mint leaves, Italian lemon zest, and green apple, it's an energetic and fresh scent. The heart notes, featuring tonka beans, amber, geranium flower, and vanilla, add a touch of sweetness, making it ideal for a lively New Year's Eve party. Ariel, Fragrance Familia's cologne expert, raves about this one!
2. Dior Sauvage
Dior Sauvage is a fragrance that stands out for its zest and crisp scent profile. This aromatic creation combines fresh top notes of Calabrian bergamot with a powerful woody trail. The presence of Ambroxan gives it a rugged, yet sophisticated appeal. It's perfect for a man who wants to make a bold statement as he steps into the new year.


3. Creed Aventus
Celebrating success and vision, Creed Aventus is inspired by the dramatic life of a historic emperor. It blends blackcurrant, Italian bergamot, royal pineapple, and French apples with a heart of roses, dry birch, Moroccan jasmine, and patchouli. The base notes of oak moss, musk, ambergris, and vanilla make it perfect for the elegant and refined man. Aventus is a fitting choice for a New Year's Eve gala or a sophisticated gathering. The pineapple note, in particular, will leave a memorable scent trail that'll never be forgotten.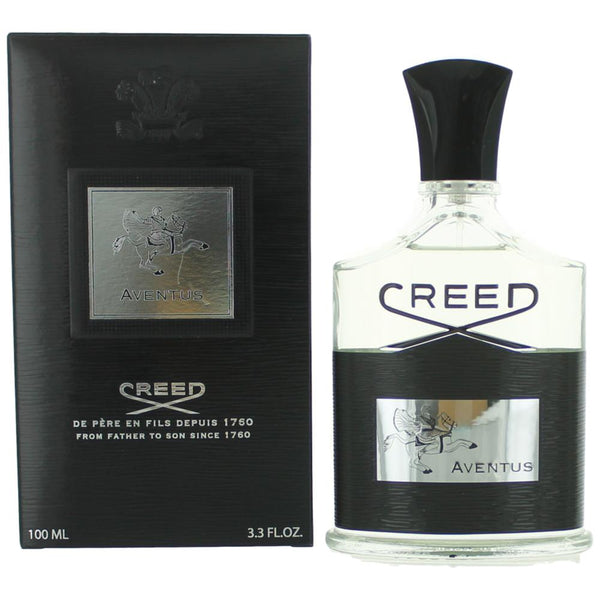 4. Scandal Pour Homme by Roja Parfums
Scandal Pour Homme is for the man who wants to be the center of attention. This fragrance combines fresh, aromatic, and woody notes, creating a scent that is both assertive and captivating. The blend of lemon, mint, lavender, and basil top notes, with a heart of lily of the valley, jasmine, and rose, and a base of vetiver, cedarwood, and cardamom, makes it a unique and memorable choice for any New Year's celebration.


5. Parfums de Marly Godolphin
Named after the renowned Arabian stallion, Parfums de Marly Godolphin exudes power and elegance. This leather-based scent opens with a mix of thyme and saffron, blending into heart notes of rose, iris, and jasmine, and a deep base of amber, vanilla, and leather. It's a rich and opulent choice, ideal for a luxurious New Year's Eve event. Wear Godolphin if you plan on partying it up at a 5-star luxury hotel.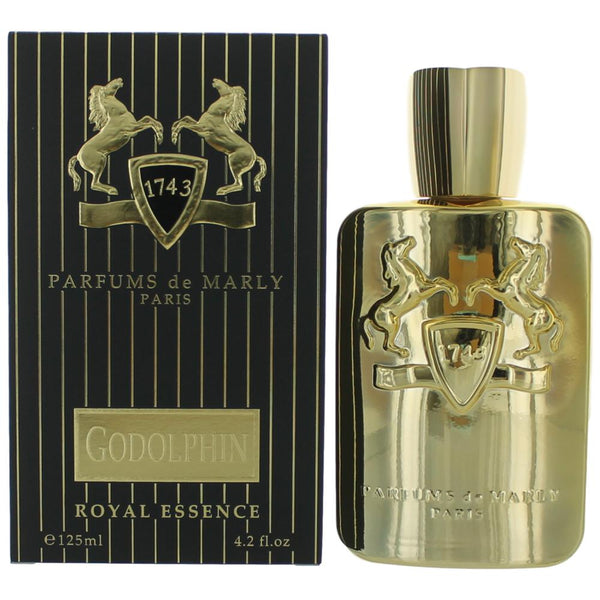 Each of these fragrances offers a unique way to express yourself as you welcome 2024. Whether you prefer something fresh and vibrant like Versace Eros or something deep and rich like Parfums de Marly Godolphin, there's a scent to suit every taste and occasion. Remember, a great fragrance not only complements your style but also boosts your confidence. Choose the one that resonates with your personality and make your New Year's Eve an event to remember!